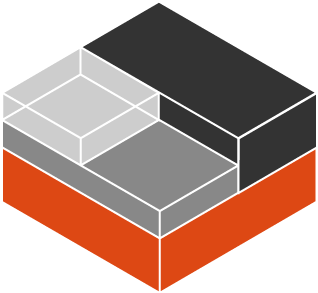 Introduction
Today I'm very pleased to announce the release of LXC 2.0, our second Long Term Support Release! LXC 2.0 is the result of a year of work by the LXC community with over 700 commits done by over 90 contributors!
It joins LXCFS 2.0 which was released last week and will very soon be joined by LXD 2.0 to complete our collection of 2.0 container management tools!
What's new?
The complete changelog is linked below but the main highlights for me are:
More consistent user experience between the various LXC tools.
Improved checkpoint/restore support.
Complete rework of our CGroup handling code, including support for the CGroup namespace.
Cleaned up storage backend subsystem, including the addition of a new Ceph RBD backend.
A massive amount of bugfixes.
And lastly, we managed to get all that done without breaking our API, so LXC 2.0 is fully API compatible with LXC 1.0.
The focus with this release was stability and maintaining support for all the environments in which LXC shines. We still support all kernels from 2.6.32 though the exact feature set does obviously vary based on kernel features. We also improved support for a bunch of architectures and fixed a lot of bugs and other rough edges.
This is the release you want to run in production for the next few years!
Support length
As mentioned, LXC 2.0 is a Long Term Support release.
This is the second time we do such a release with the first being LXC 1.0.
Long Term Support releases come with a 5 years commitment from upstream to do bugfixes and security updates and release new point releases when enough fixes have accumulated.
The end of life date for the various LXC versions is as follow:
LXC 1.0, released February 2014 will EOL on the 1st of June 2019
LXC 1.1, released February 2015 will EOL on the 1st of September 2016
LXC 2.0, released April 2016 will EOL on the 1st of June 2021
We therefore very strongly recommend LXC 1.1 users to update to LXC 2.0 as we will not be supporting this release for very much longer.
We also recommend production deployments stick to our Long Term Support release.
Project information
Upstream website: https://linuxcontainers.org/lxc/
Release announcement: https://linuxcontainers.org/lxc/news/
Code: https://github.com/lxc/lxc
IRC channel: #lxcontainers on irc.freenode.net
Mailing-lists: https://lists.linuxcontainers.org
Try it online
Want to see what a container with LXC 2.0 installed feels like?
You can get one online to play with here.